Community Workshop and Creative Space – Southampton Makerspace

SoMakeIt is a non-profit Makerspace in Southampton, UK – a friendly and inclusive place for people who like making things and sharing knowledge, experience and tools.
It's easy to become a member, come and visit us for a tour, then just click on the button below to register. Please see the Membership page for more details about being a member and the joining process.
The interests of the current membership focus on subjects of wood and metalwork, costume design, craft, photography and technology, including 3D printing, microcontrollers (Arduino etc), robotics, quad-copters, home automation, computers (Raspberry Pi etc) and programming. We have a significant number of tools available to facilitate these activities and our members are often willing to lend their own personal tools too.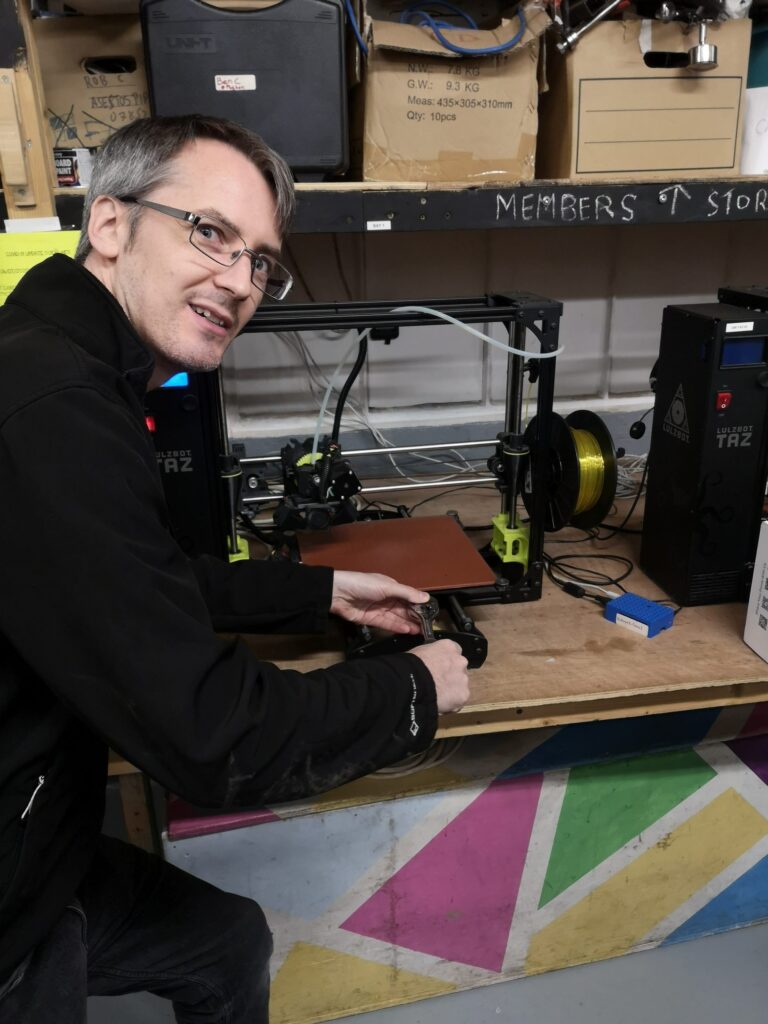 Membership is not required to visit the space, please just pop in during our Opening Hours and see what we're about; hopefully you might consider joining us on our journey to bring maker-culture to everyone!
We believe that everyone, from any background, should be able to learn new skills and make new friends. To enable this, we run a Makerspace where members can use our resources and tools to create amazing new things. Our members love to share knowledge and skills, so lack of experience is not a problem! We're not for profit – ran by our members for our members.
Space. To work alone or with others.
We're Unit F in Liners Industrial Estate where we have 1100sqft of space and high ceilings. We've kitted out the space with desks, chairs and tools available for usage by all members. We welcome any artists, engineers, programmers, hackers, makers, tinkerers or anyone creative to come join us. If you run a group, or are planning to start one, why not get in touch or visit us to see what we can offer?
Is SoMakeIt for me?
Are you enthusiastic about making things? Then yes.
We're a community workspace catering to a broad demographic; we have tools for people of all ages and backgrounds, 18 and over, to come together and create: costumes, woodwork, electronics, props, technology, metal work, 3D printing, sculptures, PCBs, even group endeavours such as our dalek.
All are welcome to drop in on any time we are open, Tuesdays being our busiest evening (great for introductions) and Friday mornings are particularly suitable for those no longer constrained by work.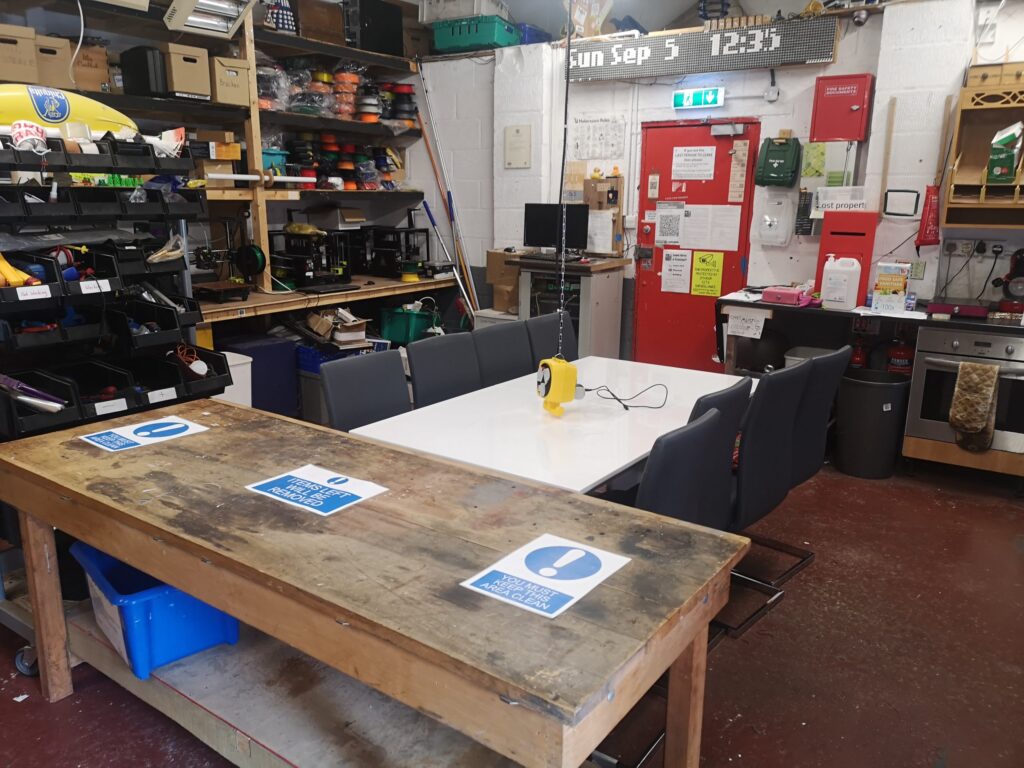 Visit us
We're located in Unit F, Pitt Road, Freemantle, Southampton SO15 3FQ – for more information about how to get here, see the Visit us page!